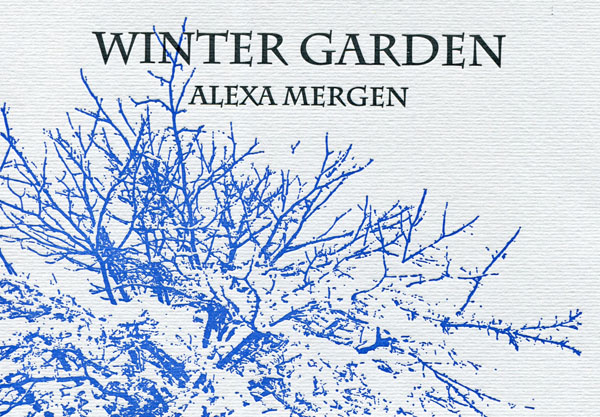 Snow Pedal
Snow pedaled to the ground as we waited
for the river to freeze to hold our weight.
With brown and silver blades we skated
upstream into the wind to the village
over grey pebbles where fish and frogs spawn
starlight wrapped in white iced limbs of a darkened arbor.
The river's segments belong to us because we love
them, assured that desire and beauty twine.
— Alexa Mergen
previously published in Picayune Literary Review
Untitled
Walt Whitman is still in love with me,
And I return his love.
But he loves you too, and your children
And even their children beyond.
He thinks we all are beautiful,
He loves to hear us speak.
He says we have beautiful voices.
A soft poetic speech.
He knows that inside we are artists,
American, and deep.
Physically we are splendid,
Outlined against the water.
We are kind to our lost baby brothers
And consider the harlot our friend.
How he does this is way beyond me,
But I try to believe in him.
I want to make him happy.
Kathryn Hohlwein, July 15th, 2014
{ 0 comments }